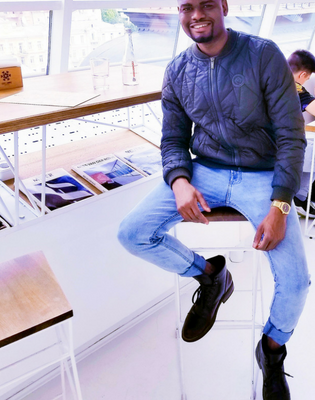 TDT 003: Web Design and Freelancing With StoicSam.com
Aug 6th, 2018 by thisistrouble
In the latest episode of The Daily Trouble, Kyle welcomes his personal friend Sam to the show to talk about web design, freelancing, and much more...
Show Notes:
1:19 - Quick background on how Sam ended up in Ukraine and what he did before becoming a full-time web designer.
5:44 - How did you get started with Web Design?
11:05 - How many people are looking for Web Designers?
15:56 - What will be three fundamental design tips for someone building their first website?
21:40 - If you can get results for your clients and they're very happy...it's an amazing feeling.
26:32 - If you're starting off as a freelancer, here are the books Sam recommends...
Get my daily email about building businesses, getting girls, and traveling the world: https://thisistrouble.com/email
Subscribe to the show:
iTunes: http://thisistrouble.com/itunes
Podbean: https://TheDailyTrouble.com
Google Play: https://thisistrouble.com/GooglePlay
Stitcher Radio: https://thisistrouble.com/stitcher
Share
|
Download